Creepypasta Time! Do you know TAOSTH? I think you do it's based on Sonic 1 and Sonic 2. I have seen a lost epsiode which was not supposed be shown in public. It gave children nightmares, made children kill themselves, and keep them in a deep depression.
[
]
I was playing SONIC MANIA on my PC. Until I got bored of the game and chose too watch some TV. I was watch Encore Family when I heard that TAOSTH is coming up at 3am. I was confused by this TAOSHTH was only one saturday mornings. But I ingored the feeling after that I woke up at 3:00 and turned on the TV and went on EF. There was a warning that said THERE WILL BE GORE. I ingored that too. The intro was normal until it said Tail's Suicide. I was creeped out. The Epsiode began with Tails complaning to Sonic that he's too fast for him.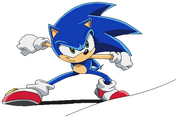 Sonic:Shut up you little bastard
Tails: But I...
Sonic: SHUT UP!
Tails started crying but not with blue tears with red tears
Tails: You know what...
Tails: I am tired of you bossing me around
Tails: I can do stuff by myself
Tails: GOODBYE WORLD!
Tails got a knife and stabbed himself repeatly 7 times.
Sonic: WHAT THE F***
Sonic: TAILS STOP!
But it was too late Tails already died.
Sonic: NOOOOOOOOOOOOOOOOOOOOOOOOOOOOOOOOOOOOOOOOOOOOOOOO!
Sonic Bursted out of tears trying to give Tails CPR.
Sonic: WHY TAILS WHY
Then Sonic was crying with blood tears too!. He had Black holes.
It showed a creepy face of Tails.
HE WAS SPEAKING!
Tails: I killed myself because I didn't want to be the sidekick I wanted to be the hero but it's too late I guess.
Sonic: I will join too
Then Sonic grabbed a noose and wrap the noose around his neck. He kicked the stool.
and died. Then It showed a creepy picture of Sonic and Tails.
Sonic said YOU ARE NEXT!
and then Tails smirked at the screen.
I was so mad that it was in public so I decied to call SEGA for this awful epsiode
THANK GOD IT WAS OFF TELEVISON
So if you see this epsiode. You made a big mistake.
You'll probaly die and don't think that deleting this creepypasta will do nothing to you
IT WILL RUIN YOUR CHILDHOOD
BECAUSE
SONIC
AND
TAILS
ARE
WATCHING
YOU
AND
THEY
DON'T
LIKE
IT
so don't watch it or they will get yuslodivhlsjochoafhpdf. DON'T LISTEN TO HIM WATCH IT!
Nightmares
[
]
Sega told me that Yuji Kaka went on a rampage after he made the epsiode he went on a murder spree and shot himself with a gun.
We will ban this epsiode from all of the country's
THANK GOD THEY ARE DOING IT!
Sega: What did you find in the epiosode?
Tails killing himself
Sega:LOL
Sega: bruh thats it?
I had nightmare from the epsiode
I kept on seeing red dots
IT LOOKED LIKE SONIC.
Then I heard someting coming up from the TV
It was Eggman he was dead and someone had snapped his neck!
If you see the espiode
DON'T WATCH IT OR YOU WILL HAVE TO RISK IT
THE TV WENT ON AND OFF AND I COULD SEE SONIC LAUGHING IT SOUNDED CLEAR
AND WHEN I TURNED AROUND THERE WAS A GREAT WESTERN TAILS AND SONIC PLUSH WITH BLOODSTAINS!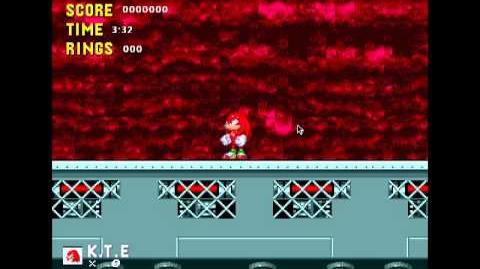 anways byetyeguhceiucdw
andbeforeidieknucleswasinaroomcryingandsonicapperedanfkilledhim
iamnotevengoingtoplaysonicgenerations!